Tarot Readings
Tarot is a guide to understanding what is. Where you are, what obstacles lie before you, and where you need to focus to reach your goals. With over a decade of experience, Bo excels in interpreting the cards to offer clarity and guidance. Readings offer a unique look at your situation, helping you to understand what is going on around you and how to best prepare for what lies ahead, while keeping aligned with your values and goals. Bo aims to empower clients through his readings, while fostering a sense of wellbeing and peace of mind.Tarot readings are available in phone, video-chat, or email format, and in the following options:Basic Reading:
15 minutes - $35
Gain clarity around a single topic or question, guidance in making a decision, or get a glance at how things are looking overall - either in your life in general, or a specific aspect of your life.Full Reading:
30 minutes - $65
Delve into multiple questions, dig deeper into a specific topic of concern or life area like love or career, or take a more detailed look at your life as a whole.In-Depth Reading (phone or video only):
45 minutes - $95
Dig into one or more questions or topics and explore in detail your situation, options, and opportunities.Extended Reading (phone or video only):
60 minutes - $120
Uncover answers to all of your questions and explore multiple topics in thorough detail.
Email Readings:Email readings are available in both Basic and Full Reading options.
You will receive text ranging from one paragraph for a Basic reading to 3-4 paragraphs for a Full reading. Bo will get back to you as soon as possible, but please allow up to 5 days turnaround time in case of high request volume. If you have a strict deadline, please specify this in your request!After clicking Buy Now, you will be taken to the payment processing page. Please leave your question(s) for your reading in the note box!
© Bo Jacisin 2022. All rights reserved.
Psychic Self-Defense Coaching
Students will be given the tools and information that will allow them to lay the groundwork for a greater control of their own energy. They will learn to create psychic defenses to avoid energetic overload, bad vibes, control over any empathic abilities, and will be able to handle the loud energetic and emotional "noise" of crowds. This class will equip you with the basics of meditation, internal and body awareness, coupled with techniques to manage stressful sensory information through a spiritual lens in order to set effective psychic, spiritual and mental boundaries.Level 1: Intro to Energy Work and Psychic Self-Defense - $100In this class, you will learn to feel, manipulate, and control your own personal energy through a series of grounding, centering, and focus exercises. Then, using this foundation, you will learn to create a personal shield to maintain energetic boundaries around your person.Level 2: Intermediate Energy Work and Psychic Defense - $100This class takes the skills learned in Level 1 and applies them to other people and the environment. Learn techniques to energetically shield friends, family, and children, as well as ward spaces such as a room in your home or office space to maintain calm in otherwise chaotic or busy environments.
(Prerequisite: Level 1)Energy Work for Space Clearing - $100This class explores how to directly manipulate the energy in your environment as well as the objects and structures around you. You will learn how to remove energy from objects and spaces, charge them with the energy of your choice, and influence the flow of energy in a room.
(Prerequisite: None. However, Psychic Defense Levels 1 and 2 are recommended, as these skills can be combined for more comprehensive clearing practice.)
Group classes may be scheduled at a discount. Please contact us for inquiries and pricing.
© Bo Jacisin 2022. All rights reserved.
House Clearings
Have you ever walked into a space and gotten a "bad vibe" you just couldn't shake? Perhaps you've gotten the sense that a space may be haunted, or perhaps you may even be certain of it? Maybe that space is even your own home?The energy of a space, be it a room, a storefront, even a whole house or building, influences the experience of inhabiting it. It can grow stagnant, become disrupted, or hold onto remnants of stressful emotions from those who live in and pass through it, creating an underlying feeling of tension or anxiety in the space...certainly not the energy one wants in their own home or place of business.Spirit entities also can attach themselves to areas of stagnant or negative energies, whether imprinted there by a traumatic event, such as a violent death (a ghost, if you will), or attracted by the negativity a person might emanate into the space.Just like a room needs to be tidied, energy needs periodic upkeep as well. Sometimes this can be as simple as opening a window and inviting in fresh energy, or rearranging the furniture to shake things up a bit. But when an issue becomes persistent, overwhelming, or frightening, a more aggressive approach becomes necessary.My process systematically clears the household of all old and stagnant energy, stripping it of any lingering negativity or strong emotion and circulating clean energy through the space. It's not unlike running air through a filter. The result is a more vibrant, open, and welcoming feeling. In the event of an unwanted spirit inhabiting the space, this process ensures that it will have no foothold to remain after it is removed.Space clearings are an in-person service performed in the greater Twin Cities area in Minnesota. Inquiries can be made by call or text at 612-839-5474, emailing firstlightspiritservices@gmail.com, or by using the contact form below.
© Bo Jacisin 2022. All rights reserved.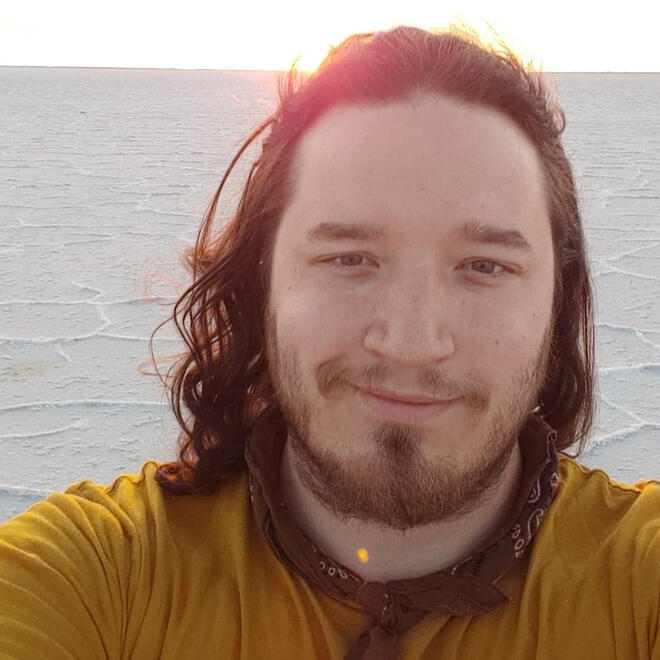 First Light Spirit Services is run by Bo Jacisin. He has been studying and practicing energy work since 2007, his studies covering a broad spectrum of practices and modalities from all over the world, including certifications in Reiki and Spring Forest Qi-Gong. Over the years, his focus has narrowed in on the topic of psychic defense, both for the individual and for the spaces they occupy. He has spent over four years refining and teaching his techniques to hundreds of students at both conventions and private classes, as well as offering his skills performing energetic clearing in homes and businesses.As a life-long lover of everything both spiritual and spooky, Bo founded the Saint Cloud State Paranormal Society in 2008, wherein he was introduced to the art of tarot. An immediate fascination, he has been honing his practice ever since. He is a skilled and intuitive reader, having offered the card's insights in thousands of readings over the years.Bo resides in Minnesota with his partner, Ellen, and their canine kid, Nimbus. He is an avid D&D player and is known to lose days at a time to a stack of books. Always up for a laugh (and a pun or three) he strives to maintain a high degree of positivity and a good (if sometimes strange) sense of humor.
© Bo Jacisin 2022. All rights reserved.
Contact Us!
Please do not hesitate to contact First Light Spirit Services with any comments or questions regarding services, pricing, or scheduling!First Light can be reached through the following channels, or by filling out the form below.
Email: firstlightspiritservices@gmail.com
Call or text: 612-839-5474
Connect with and follow First Light on social media:
© Bo Jacisin 2022. All rights reserved.
Book an Appointment Online
Use our scheduler below to book your phone or video Tarot Reading or Coaching Session today! For email readings, please check out the Tarot page.
© Bo Jacisin 2022. All rights reserved.

Don't miss out on this opportunity for a FREE tarot reading!Between January 23rd and February 15th, the first 10 people to purchase any length tarot reading will receive a voucher for a FREE reading of the same length!Use your free reading for yourself, or gift it to a friend!
.
Click here to schedule your reading!
.
After those 10 spots are filled, the offer will be reduced to buy one reading, get a second at 50% off, so hurry to claim your FREE reading before these ten spots fill up!
.
.
Vouchers for free and discounted readings will be sent via email and will be redeemable beginning March 6th, 2022.
© Bo Jacisin 2022. All rights reserved.
Book Tarot Services for Events and Parties!
Tarot Readings are a fun and memorable addition to any event! Bo Jacisin has been offering insights and entertainment for parties, celebrations, and corporate events for over seven years. He offers guests a unique party experience as well as wisdom and advice to take home.
_ _Here are a few things our hosts and guests have said about us!"We invited Bo to a Birthday Brunch and had a blast! Very positive experience!""Perfect reading, unbelievably accurate to my specific relationship and circumstances, now I need to go and think about my life.""You're helping me make a big decision confidently. Thank you :)"
_ _To inquire about pricing or to book us for your event or party, please call or text 612-839-5474 or fill out the form below!